Wilmington, DE – March 20, 2019 – McCollom D'Emilio Smith Uebler LLC announced that Joseph Christensen has joined the firm as Counsel, effective March 7, 2019.
Mr. Christensen will be a key member in the firm's corporate litigation practice and also adds to the firm's ability to advise on mergers, acquisitions, and other transactional matters. He has experience defending directors and officers in high stakes litigation in Delaware, including both derivative and class action suits, as well as representing shareholders in such actions. In addition, he has also represented public and private companies, private equity firms, and activists in mergers and acquisitions and other corporate transactions. Mr. Christensen has contributed to publications including The Daily Deal, The M&A Lawyer and The M&A Journal, among others.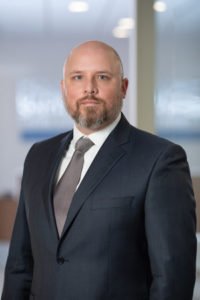 "I am excited to join McCollom D'Emilio Smith Uebler as it continues to expand its presence in the Delaware legal community," said Christensen. "The firm's rapid growth and reputation for quality and integrity offers a strong platform on which to grow a corporate litigation and advisory practice."
"Joseph brings substantial knowledge in the corporate litigation space, and we are thrilled to welcome him to the firm," said Matthew D'Emilio, managing member at McCollom D'Emilio Smith Uebler. "He will bring additional depth to our corporate litigation practice led by Thomas Uebler while expanding capabilities on the corporate transactional side."
He earned his J.D. from the University of Iowa in 2008, where he was a member of the Iowa Law Review. He received his B.A. from the University of Iowa in 2004.
About McCollom D'Emilio Smith Uebler
McCollom D'Emilio Smith Uebler is a Wilmington-based law firm specializing in trusts, estates, and tax; business transactions; and litigation. With a commitment to responsiveness, strategic thinking, and efficiency, the firm represents both corporate and individual clients in transactional and litigation matters. The firm was founded in 2018.